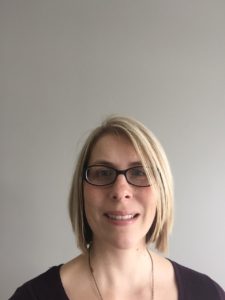 Dr. Suzanne Stockmann-Mansell, D.C. was born and raised in Winnipeg, growing up in the Westwood area. She attended Bedson and Sansome Schools and graduated from Westwood Collegiate in 1994. She completed her 4-year Bachelor of Science in Biology at the University of Winnipeg in 1998. In the fall of 1998 she moved to Davenport, Iowa to pursue her Doctor of Chiropractic degree, graduating summa cum laude on March 1st, 2002.
After doing locums in and around the Winnipeg area for a year she opened Headingley Chiropractic on July 2nd, 2003. The office was located at 5423-B Portage Avenue for 13 years, moving in September 2016 next door to 5423-A in with Blush. A search for new space has found the 96 Browning Blvd location in Winnipeg, and the office has now officially moved into the new location as of June 29th, 2018!!!
Dr. Suzanne is the mother of a 9-year old son and the wife of a guy who likes to cook and fish when he's not working. Dr. Suzanne enjoys seeing patients of all ages. She is  a member of the MCA, and CCA.